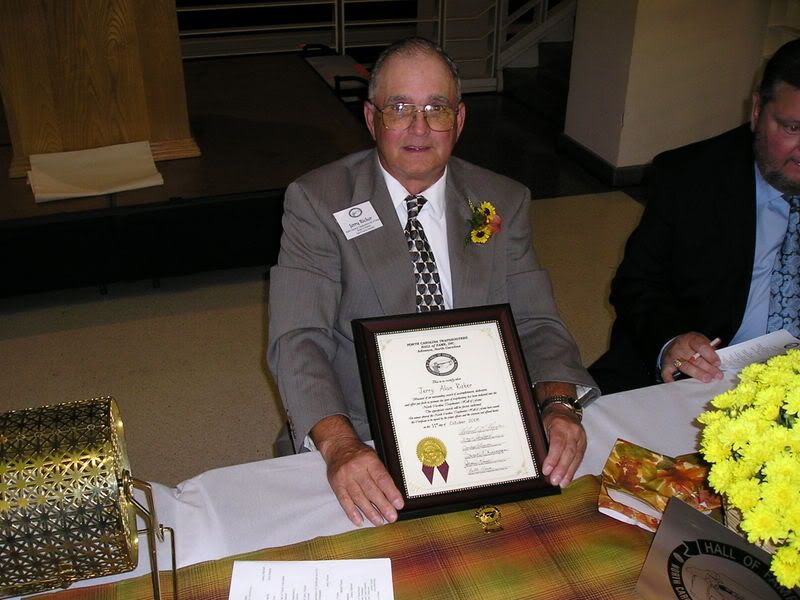 Jerry Ricker was born in Marshall North Carolina. Following high school he served in the Navy for two years. After returning to the mountains of North Carolina he attended Mars Hill College where he graduated in 1966 with a Batchelor of Science in Mathematics and Physics. He received his Masters in Mathematics from the University of Tennessee.
Jerry worked in data processing with Wachovia for three years. He began with the Olin Corporation, later Ecusta Paper in 1971 and retired in 1997 when Glatfelter bought out Ecusta. He has continued to work as a substitute teacher and with tutoring students in Algebra and Geometry. Jerry continues to help neighbors and friends with hay production for their cattle and horses.
Jerry registered his first of over 125,000 targets in 1976. He tied two other Hall Of Fame inductees for State Championships - Tom Wilkinson in the 1981 Handicap Championship with a 96 and Charlie Brown in the 1983 Singles Championship with a 198. He held the High Handicap average for one year, along with winning numerous other singles, yardage and doubles trophies. Jerry served as the Western Director to the NCTA for nine years and as Western Director on the Hall Of Fame for three years.
Jerry worked tirelessly as the new Homegrounds facility was built and pitched in whenever and wherever he was needed. Jerry has not only given generously of his time and skills, but also his financial contributions have been among the top in individual giving. He contributed not only to the homegrounds and the clubhouse building fund, but purchased shotguns to be used in the SCTP youth program.
Jerry Ricker has demonstrated the true spirit of giving, not only with time, talents and money; but as Jerry puts it "Basically, if someone needs help I'll try to help them." Helping others – helping NCTA – helping the Hall Of Fame – helping the youth – Jerry Ricker has truly made a difference in the lives of many and contributed much to trapshooting in North Carolina – for this he has been named the 2008 inductee into the North Carolina Trapshooters Hall Of Fame.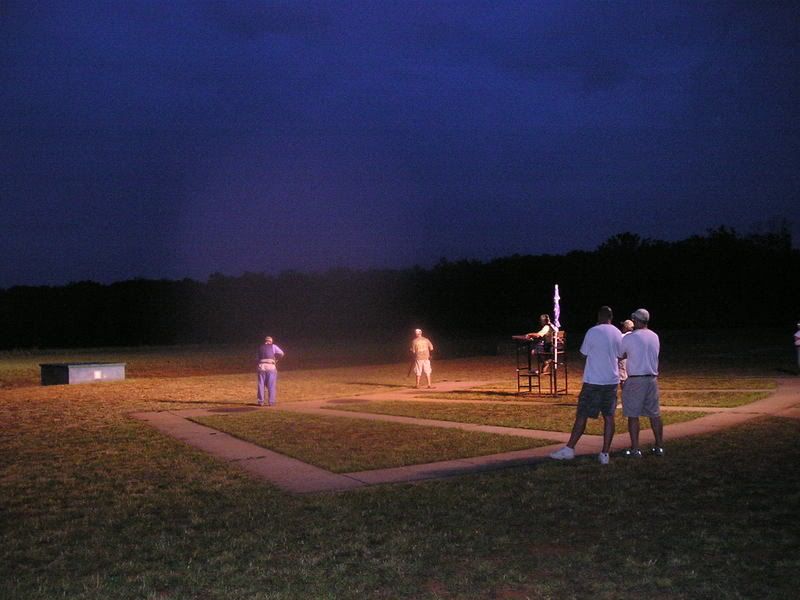 Jerry shooting off against Garth Sweredoski for State "B" Singles Champion - 2008 NC State Shoot
Click on the link below for a slideshow of pictures from the Saturday shooting and banquet:
http://smg.photobucket.com/albums/v299/ ... =slideshow