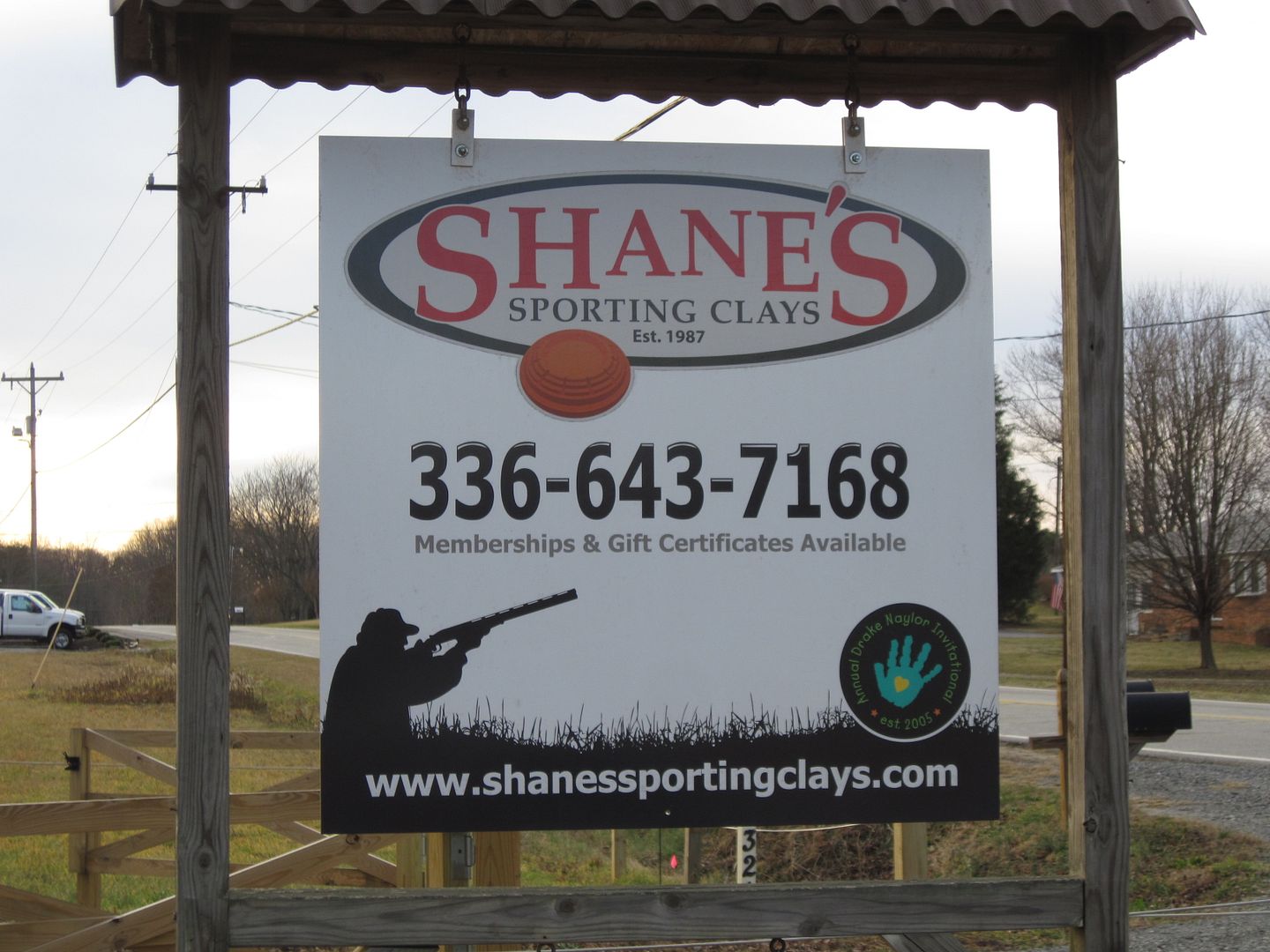 Shane's Sporting Clays near Summerfield NC.......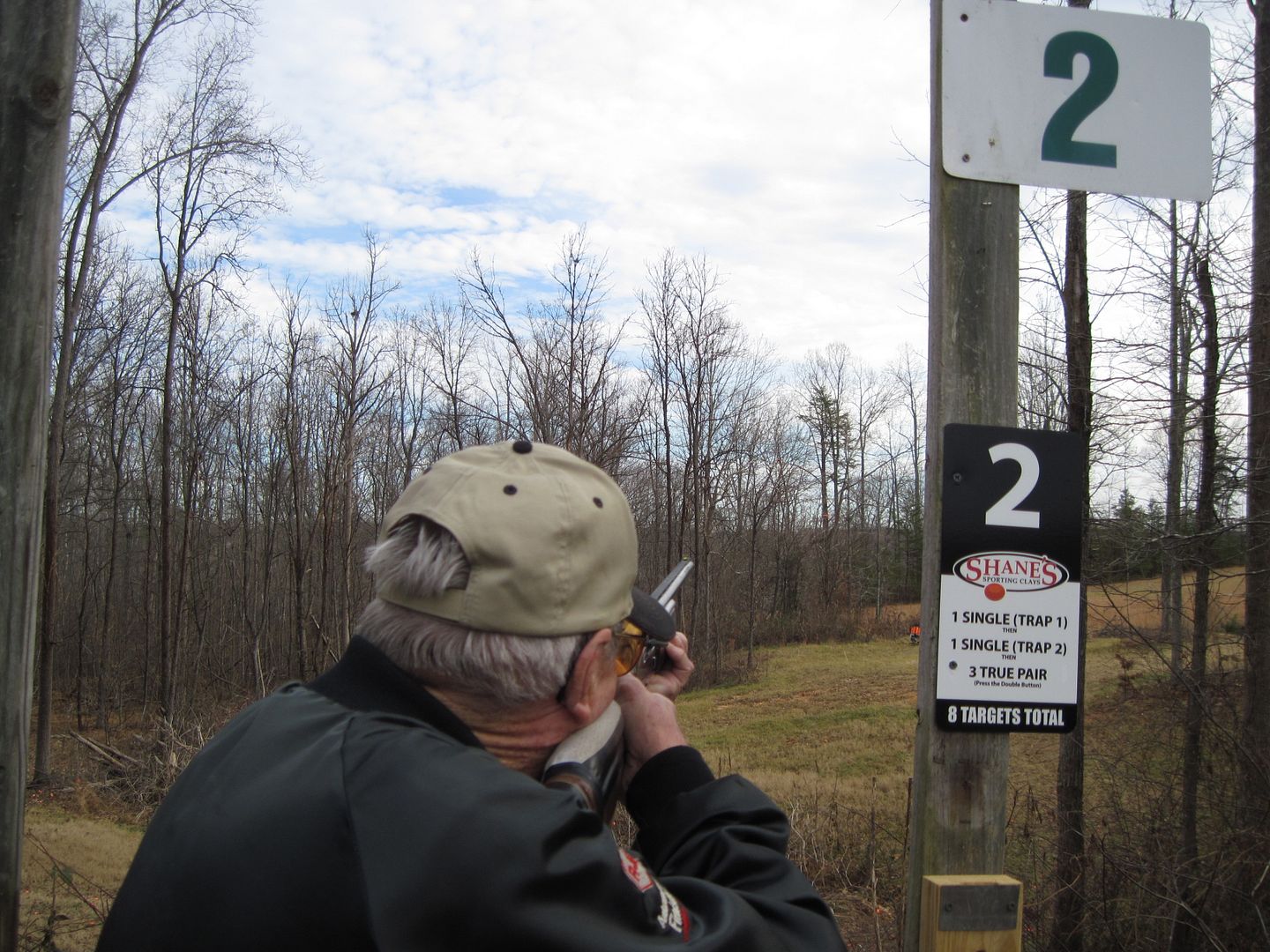 JC Nunn bearing down on a bird.....
Lewis Wyatt with Chris and Scott Shoular's on the wobble trap.....
I got the call from Lewis Wyatt early Monday asking about a sporting clays outing on Thursday the 10th. I asked him about who would be going and he stated that JC, Scott and Chris Shoulars would be going. I told him I would check my schedule and call him right back.
I took a look at the schedule and with about 380 hours of vacation on the books I requested the day off. I called Lewis back and told him the good news and told him to hold on while I conference called old J-Bird. I told Lewis to be quiet when J answered the phone. I told J that I heard he was going to shoot sporting clays and he said that is right. I told J that I had talked to Lewis and Lewis said that he was going to tear you up and J responded "I don't doubt that" and that is when Lewis let J know he was on the phone. It got pretty comical after that for sure.
I got a pickup time established with J and picked him up about 11 so that we could catch lunch at Stamey's. J ordered a large BBQ plate with hushpuppies and slaw and a big sweet tea. I opted for chicken-Q and baked beans. We took our time and had plenty of time to get to Shane's.
When we got on site the Shoular's and Lewis were getting their stuff ready and Lewis had his golf cart which came in very handy. The weather was great with overcast skies and that made the targets hard to see at times. It made for a very interesting day of shooting for sure.
Shane has a new system for keeping up with the target count and also for throwing the targets. It is high tech for sure and it made pulling a very easy task. I spent time taking videos and also scoring when needed. It became very evident who the top dogs would be on the course and it wasn't JC or I.
We had a great time and we laughed a lot during the 14 station course. I took plenty of videos and will try to get them posted this week. Some of the stations it was hard to see the targets on the video and others are great. Thanks to Lewis for inviting me and we hope to do it again.
Lewis was the HiGun with Chris, Scott, me and J bringing up the rear. Lewis skinned J so bad we thought about calling the life flight helicopter to get a J a transfusion. If you have never tried shooting sporting clays give me a call and we will give you some insight into the sport. One round will cost you about 48 bucks for 100 targets and they do offer discounts to military, law enforcement and some other agencies.