Hello to all and I hope everybody had a great week with all the warm weather. Several shoots last week and shoot reports from the 2-day Buckhorn shoot are posted along with BIG50 scores from LCP. Couple of BIG50's this weekend with LCP cancelling their BIG50 Wednesday with folks headed to South Carolina. Here is the link to the NC Shoot Calendar -
http://nctrap.com/shoots2017.pdf
It is that time of year again when all the State shoots crank up along with the Zone in July. The South Carolina State shoot starts Wednesday, and folks are already dropping their trailers at the club. I rolled down 85 Saturday to drop of my tents and true to form 85 was jacked up and backed up on both sides due to car wrecks. Finally, I broke loose and decided to drop by the Gastonia Gun Club to see what was going on.
Mary Beth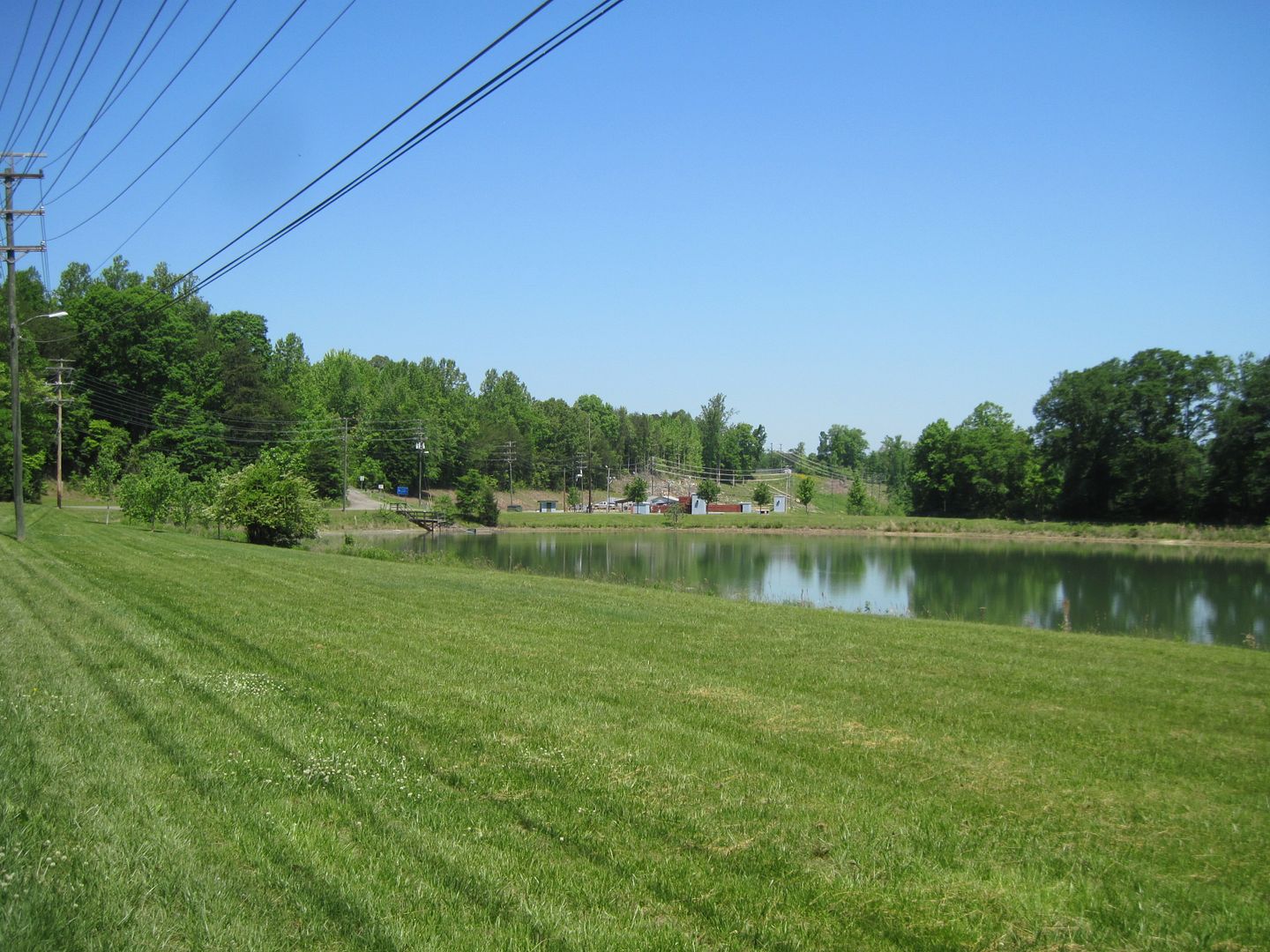 Gastonia Gun Club
I was greeted by Mary Beth Faris and we chatted about folks like Philip Putnam and others that frequent the complex. I was shocked to see the timber that was cut behind the clubhouse due to the power lines and not much else has changed at the club. Folks were shooting skeet and trap and ran into one gentleman that was practicing getting ready for the SC State Shoot. It was hot, and folks were just shooting a few rounds and calling it a day. Mash on this link for more pictures of the Gastonia Gun Club………
http://smg.photobucket.com/user/smokem/ ... 018?sort=3
You know you are in South Carolina when you see the Peach..
I dropped off at exit 90 to run the back road 150 through Gaffney and decided to grab a bite at Bojangles. The assistant manager was a native from Pacolet and we talked about the town and the mill and found out the going price of some of the homes in the village was twenty-five thousand dollars. Back on the road I made good time to the club and when I arrived Tammy, Kevin Stephens and his dad and Harry Gable were still hard at work.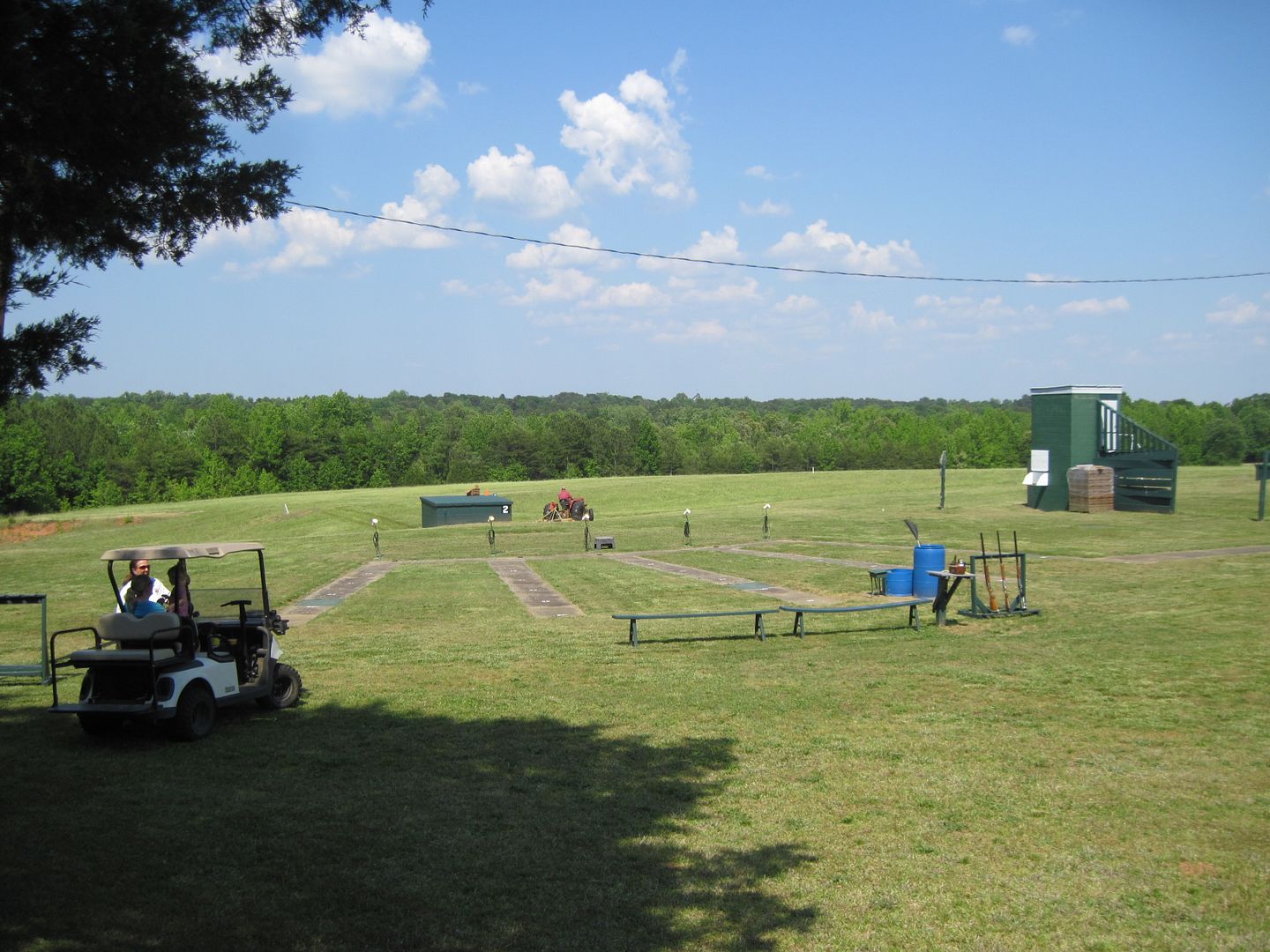 View from tent city with Harry Gable on the bush hog….
As I was putting up the tents Paul Rollins drove over and we talked a bit about his son Paul Jr.. Paul and his wife were in town because his son had surgery due to lung cancer and they had removed a portion of one of his lungs. Of course, he was concerned and hopefully they caught it at an early stage. Paul will not be attending the state shoot due to an Alaskan cruise. It was good to see him, and he looked great. Believe me it was hot, but we got it done and headed back up the road. Mash on this link for a few pix from the road trip -
http://smg.photobucket.com/user/smokem/ ... 018?sort=3
The trip back was better because I decided to hit 321 in Gastonia and run up to Hickory and hang a right. That was a good decision and 321 was lightly traveled and the 1-lane mess around Mocksville was free flowing also. When I head back down later in the week it will be I-40/321/85 for sure……..Unfortunately when I approached the 40/Kernersville split there was a big wreck with a rollover vehicle that was covered up due to a fatality…I have never seen so many crazy texting, telephone talking, racing, careless drivers in all my life…..Be careful wherever you travel……
Prayer list this week includes Jan Schultz, Carolyn Keever, JT Brewer, Lewis Wyatt, Paul Rollins Jr., Will Price's wife, David Miller's wife and finally Mike Harrelson……Pat Childers informed me that John Rahilly has opted not to continue treatment for his condition. Please pray for him and his family at this time..
Trapshooters.com is still up and running and trap shooter Osker Reynolds posted asking about where the NC State program was for 2018. Terry got it posted to
http://www.nctrap
.com and by the time he got it up Jacob Dancy had it up on another thread. Most of you got it in the mail but the electronic version is available now by mashing
http://nctrap.com/2018prog.pdf
Billy Thigpen and Bill Howe participated in the Empire Grand and I followed there shooting during the week. Some of the handicap events were won with scores in the low nineties and weather might have been a factor. A 200 won the singles, 98 won the doubles and 95 won the caps…… here is the link to the scoreboard -
http://shootscoreboard.com/menu.cfm?shootid=643
Ok that is it for this week and the next smoke report might have a few stories about the SC State Shoot. I will be posting scores so please look for the "Out-Of-State Trapshoot Info section. Also, thanks to Bob Schultz for giving the site a plug on his e-mail distribution list. We didn't create TarHeelTrap.com to in any way compete with the official NC website NCTRAP.com. Terry and I strive to promote all aspects of bringing you information to promote this sport in North Carolina. You would be amazed of all the comments I get about both of the NC websites……
Have a great week everybody and I hope to see some of you in Spartanburg. Look for us up on the hill behind the practice trap…..Hello to Lou, Hap, Scott and Cousin Ronnie and until next week……………………………Smokem