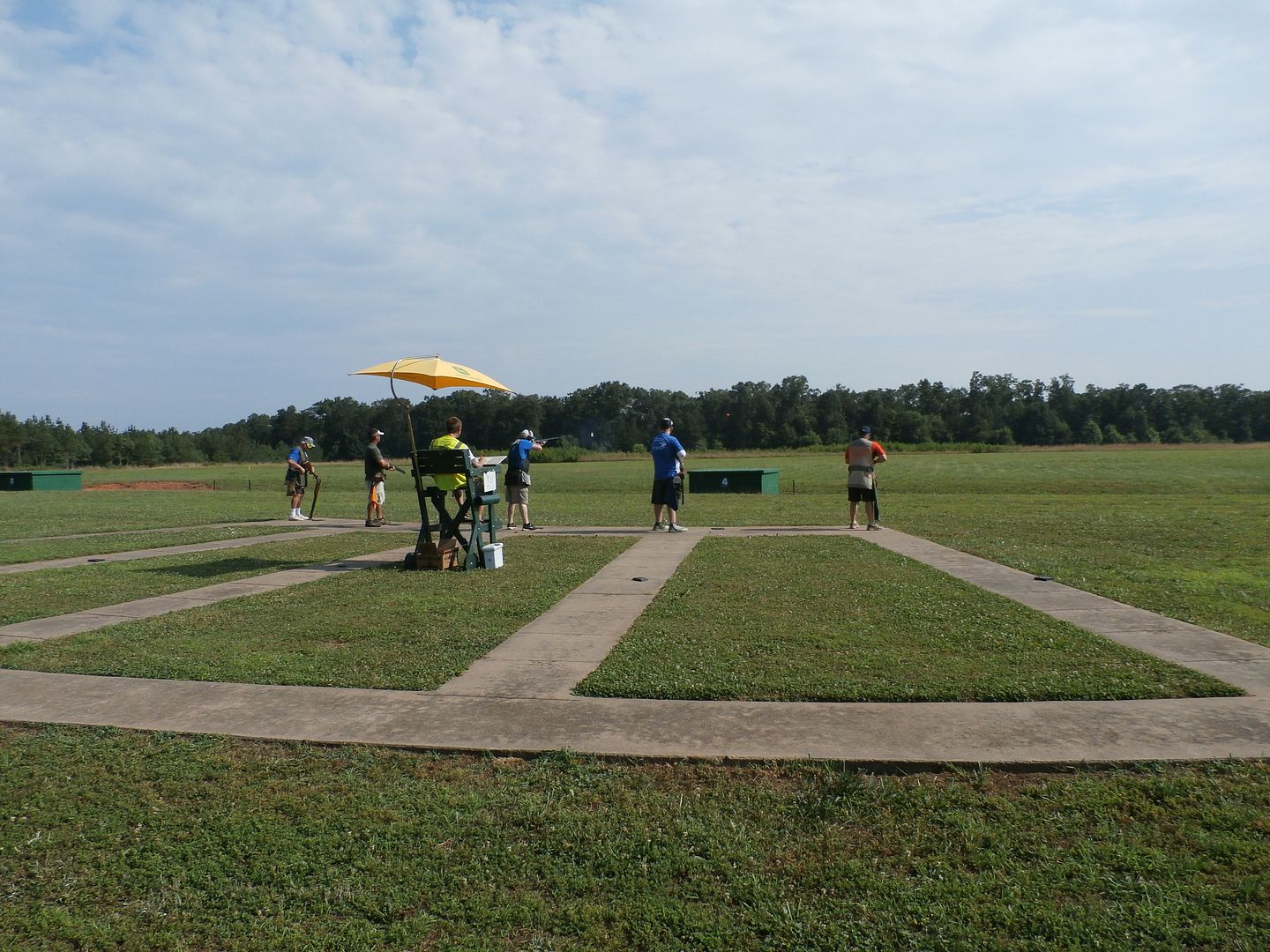 Morg with his gas gun.......
Good morning and I hope you had a great weekend. Folks have returned from the State Shoot and what a great 5 days of shooting at the homegrounds. Tons of great scores and a good number of first time shooters at this event.
The NC shoot schedule continues this week and here is the link to the official NCTA calendar -
http://nctrap.com/shoots2017.pdf
The next big event at the HG is the Zone in July and the Dixie Grand in October.
It takes a ton of work to put on a shoot and hats off to everybody that made it happen. The shoot ran smoothly and started on time and there were very few trap resets thanks to the target setting crew.
The big winners of the weekend included Buddy Jenson breaking the lone 200 to win the singles, Noah Gouge winning the doubles with a 99 and Steve Woods the caps champ with a solid 98. I have posted the info I took pictures of late Sunday afternoon. All other scores can be viewed on trapshooters.com and here is the link -
http://shootscoreboard.com/menu.cfm?shootid=659
Here is the link to the NC State Shoot thread -
https://tarheeltrap.com/viewtopic.php?f ... 3282#p3282
Been a long 4 days and back to work in the morning. Have a great week everybody and hello to Lou, Hap, Scott and Cousin Ronnie and until next week …………..Smokem