Hopefully you have enjoyed the weekend after all that rain last week. I know we needed the rain but that was a lot of rain. Entering August, we can expect the heat to continue and before you know it the leaves will be falling.
Not much going on locally with the Grand underway and the weather has been good in Sparta. Normally a good indication is 100's in the singles, handicap and of course doubles. I have included the ATA link to the scores and you can go dig through all the info. Here it is -
http://www.shootata.com/AboutUs/GrandAm ... sults.aspx
I scoured the shoot results and all I found was Noah winning JrGold doubles RU with a 100. Hopefully there will be more NC shooters on the leader board very soon. It looks like SC LadyII Teresa Knight won LadyII in one of the caps events with a solid 96. The Grand week starts in the morning and good luck to all.
Jeff and his mom flew to St. Louis Friday night and lo and behold arrived 3 hours late. The plane from NJ to Chicago was delayed and they didn't even get to Sparta until 3AM Saturday morning. Jeff got 2 hours of sleep but managed to break decent scores after that ordeal. Remington had something waiting for him and it was an "official" vest made by the Shoot the Moon company. He also has been successful fishing in the pond behind the house they are renting in Sparta…
New Vest……..
Nice Bass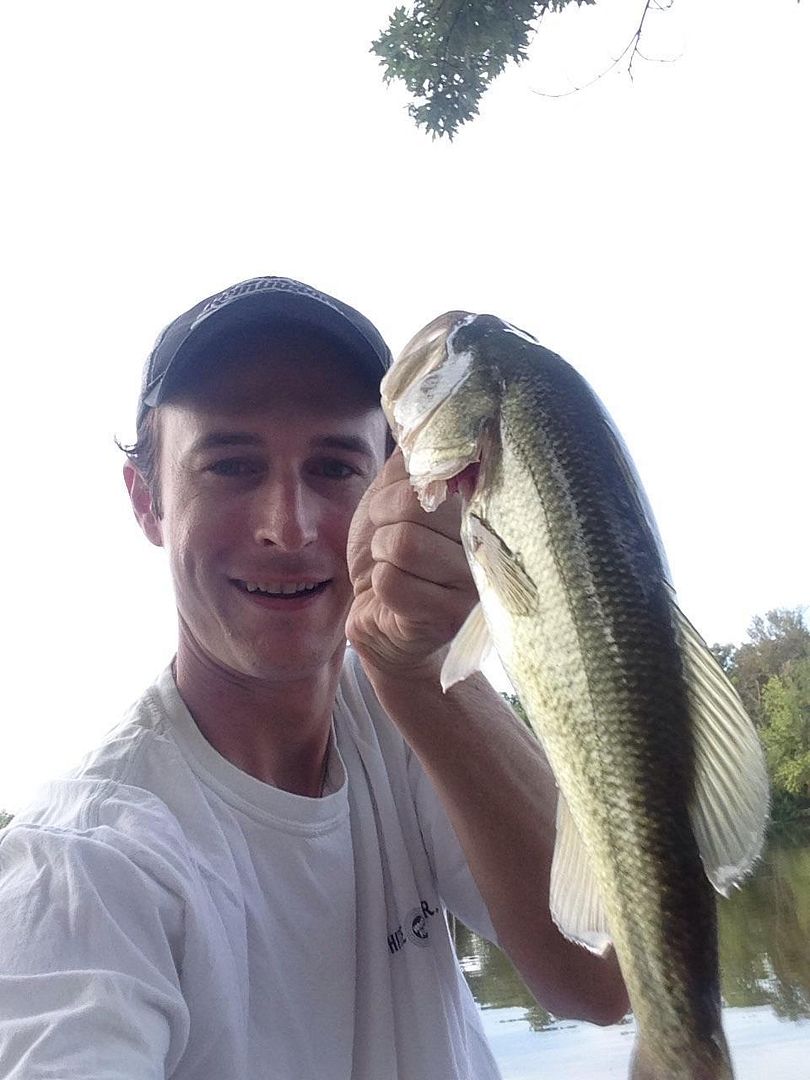 Here is the shoot calendar for your viewing pleasure and there are several events a week after next.
http://nctrap.com/shoots2017.pdf
I am waiting on info regarding whether LCP is back up and running with their trap program. I believe Pat said early August and I hope they get back up and running soon.
I looked at the scores from the August 4th registered shoot in Spartanburg. George Ponton won the caps with a 96 amongst 24 other shooters Saturday. He is fighting his way back into shooting shape after his patella break in May….Great shooting sir!
Morg Shaw sent me pix of some Boy Scouts working on their merit badges at the club. Jason Dancy looks busy in one of the pictures and sure good to see these kids having fun. He also sent me some pix of some new Tri-Star owners. Evidently, they are buying them up and breaking some great scores with their new guns. I have included the link to the story for your viewing pleasure.
viewtopic.php?f=4&t=2476
Got word today that the Labor Day weekend shoot at RCGC will feature 100 singles, 200 handicap and 100 pair of doubles. Just an FYI
Ok that is about it from here and I hope everybody has a great week. Lots of activity at the Grand and more NC shooters will be arriving this week. Hopefully I can get some pictures from the Grand and post them next Monday. Hello to Lou, Hap, Scott, Cousin Ronnie and Anne and until next week…………………………..Smokem