Watauga Gun Club Shoot
Report for August 25, 2018
Let's see if I can find a word, "FANTASTIC" that's the best I can do. We
had beautiful weather and what a turn out. The place was covered up with
people.
Let's get the shoot report started. In Singles we had the father son dual
for champion in Daniel Tollison SR and Daniel Tollison Jr posted a score
of 97. Then in Handicap the gun slinger out of Snow Camp Darvin Cornett
posted a score of 96 for high gun. He also had a 49 going after the mid
fifty pot, But dropped the 49th bird to miss out a very nice pot. Double
was taken by Jim Wilson.
Saturday June 23, 2018
Singles
Number of shooters 38
Champion Daniel Tollison Sr. 97 Tie Daniel Tollison Jr
AA Class Johnthan Miller 96
A Class Gerald Sparks 96
B Class William Howe 96
C Class Tom Pitts 96
D Class Andy Burgess 89
Lady 1 Jerilyn Wilson 91
Lady 2 Donna Cornett 83
Sub Jr Daniel Tollison Jr 97
Jr Mayayia Norman 77
Sub Vet Jim Wilson 96
Vet John Waters 93
Sr Vet Dennis Taylor 96
Handicap
Number of shooters 32
Champion Darvin Cornett 96
Long Yardage Gerald Sparks 92
Mid Yardage Brian Kellner 95
Short Yardage Will Price 95 Tie Andy Burgess
Lady 1 Karole Miller 88
Lady 2 Donna Cornett 82
Sub Jr Jeffrey Eldreth 94
Sub Vet James Wilson 86
Vet Andy Burgess 95
Sr Vet Kenneth Moore 92
Doubles
Number of shooters 25
Champion James Wilson 96
AA Class Johnthan Miller 92
A Class Darvin Cornett 87
B Class Dennis Taylor 91
C Class Randy Jones 91
D Class William Howe 83
Lady 1 Karole Miller 85
Lady 2 Donna Cornett 73
Sub Jr Daniel Tollison Jr 91
HOA Daniel Tollison Jr 280X300
Shoot report provided by Tom Pitts killed Shelley in singles - what happened and pictures were supplied by Mr. Morgan Shaw......Thanks guys!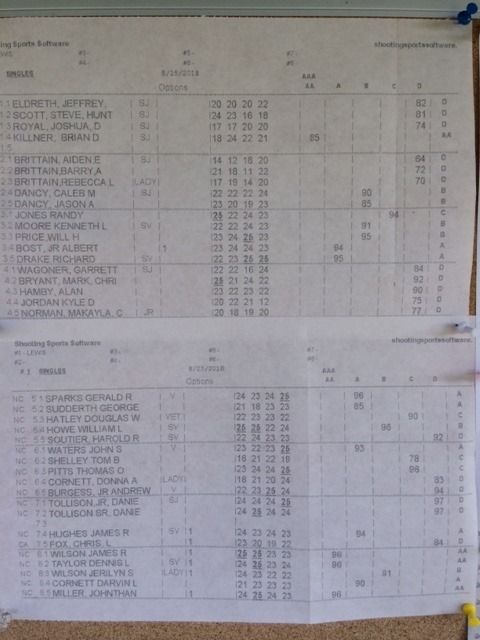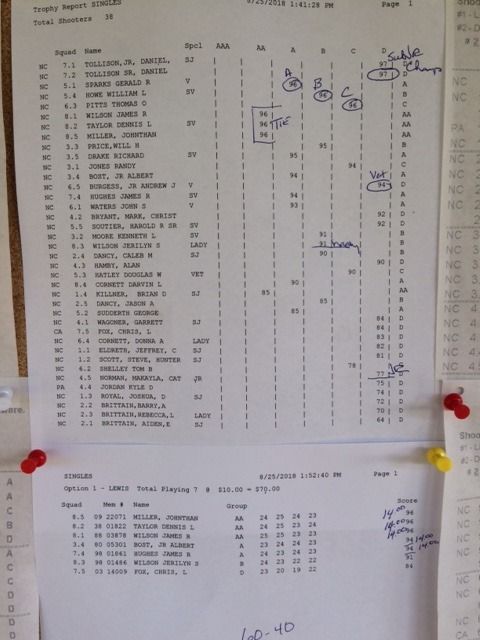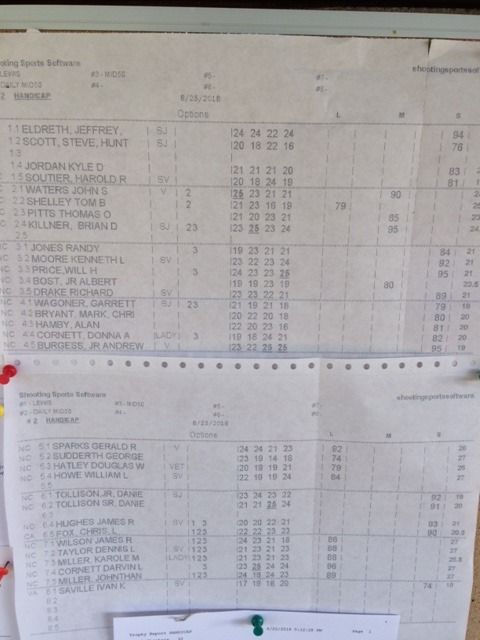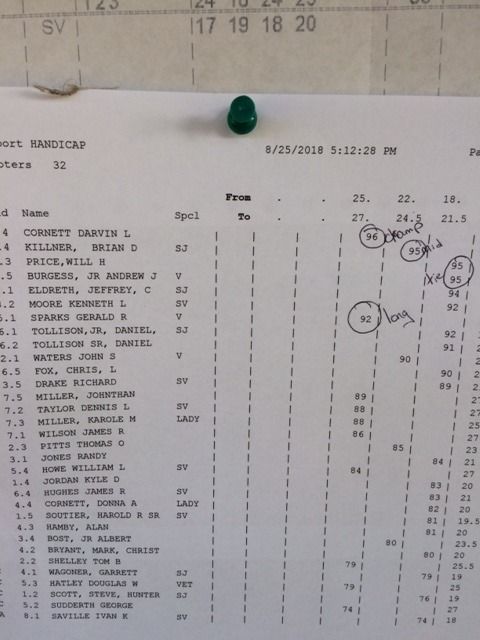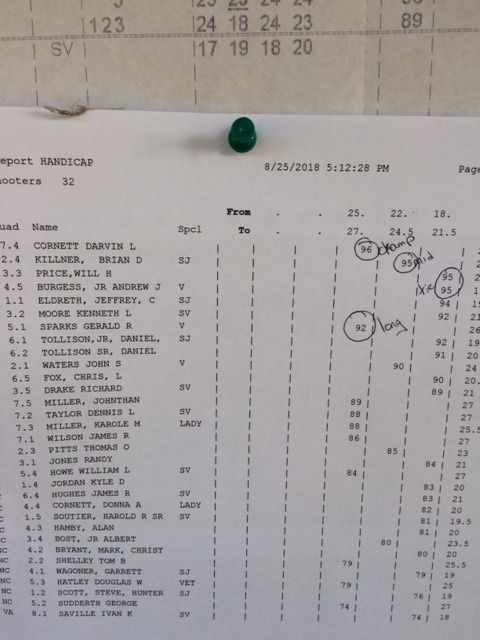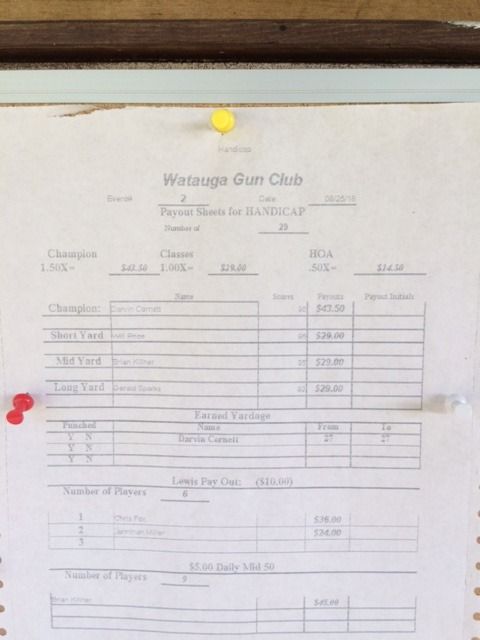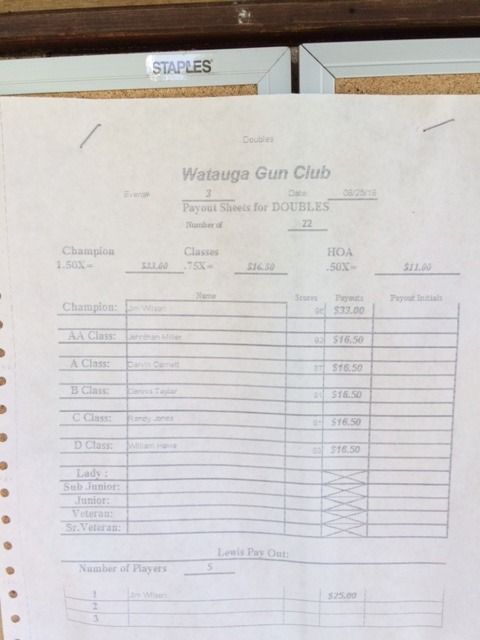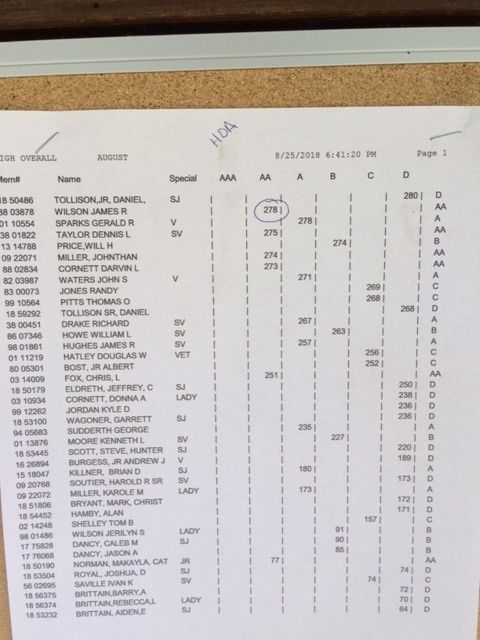 Picture Slideshow Link -
http://smg.photobucket.com/user/smokem/ ... 108?sort=2