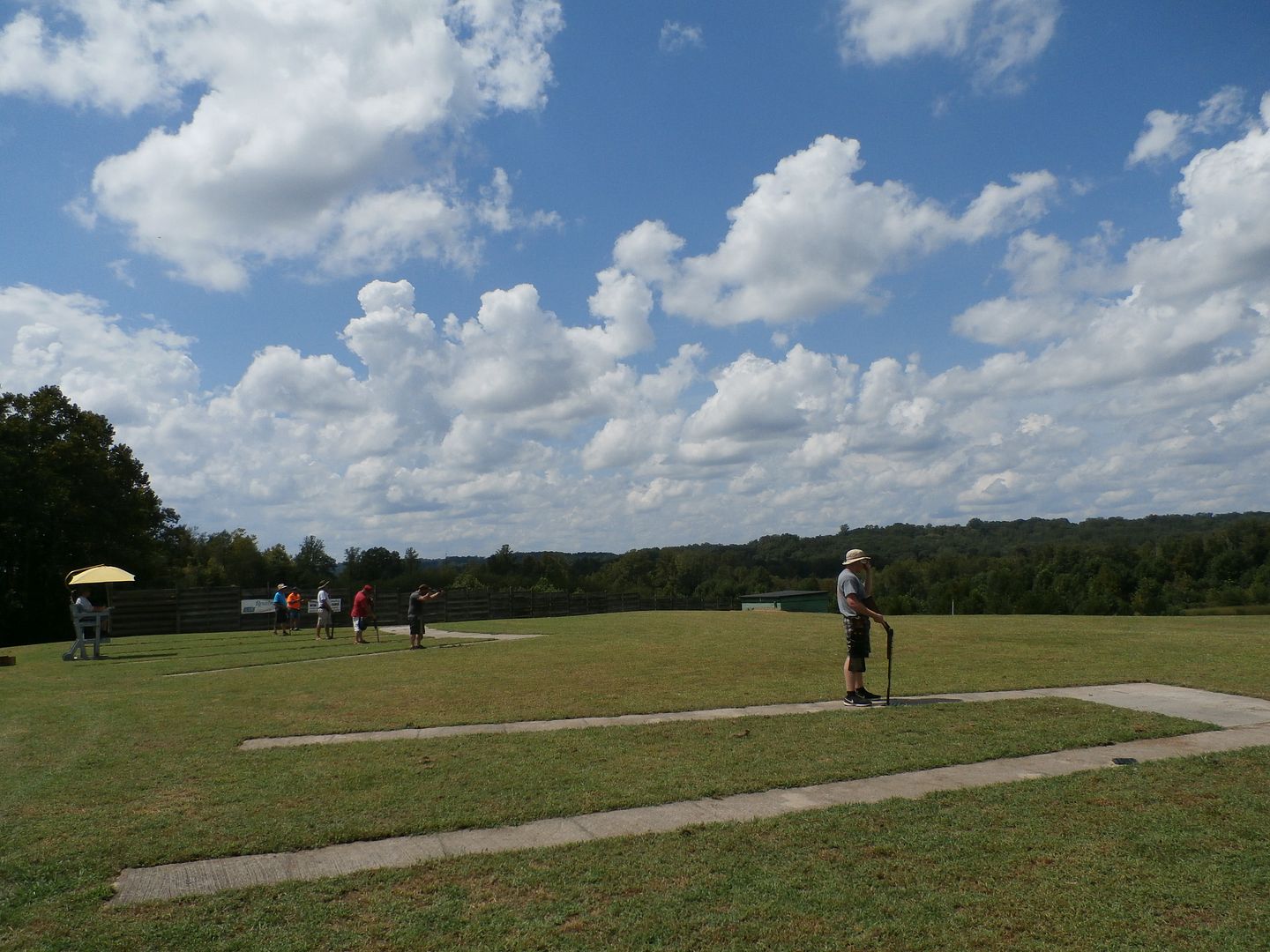 The Rockingham County Gun Club held their 500 target "Memorial" Shoot September 1st. We gave honor to some great shooters and members of the Rock. We honored Joe Nimer, Elmo Matkins, Bill Norman, JC Nunn and Charlie Rinehart.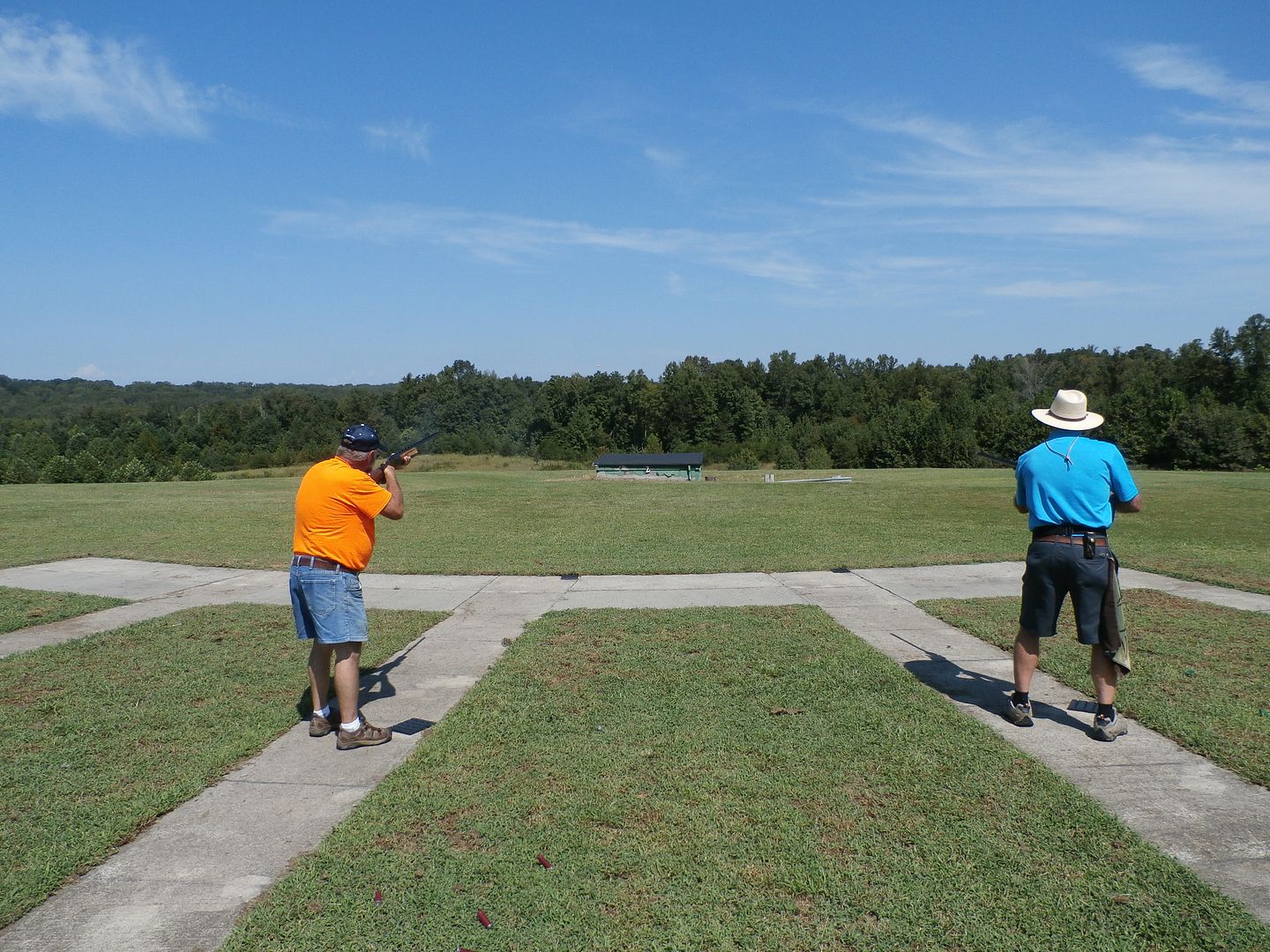 Randy "Boone" Jones and Ken Moore shooting at the Rock....
We had visitors from Boone and folks from Rowan County and of course the regulars. It was a hot sticky day with minimal wind and almost a perfect shooting day.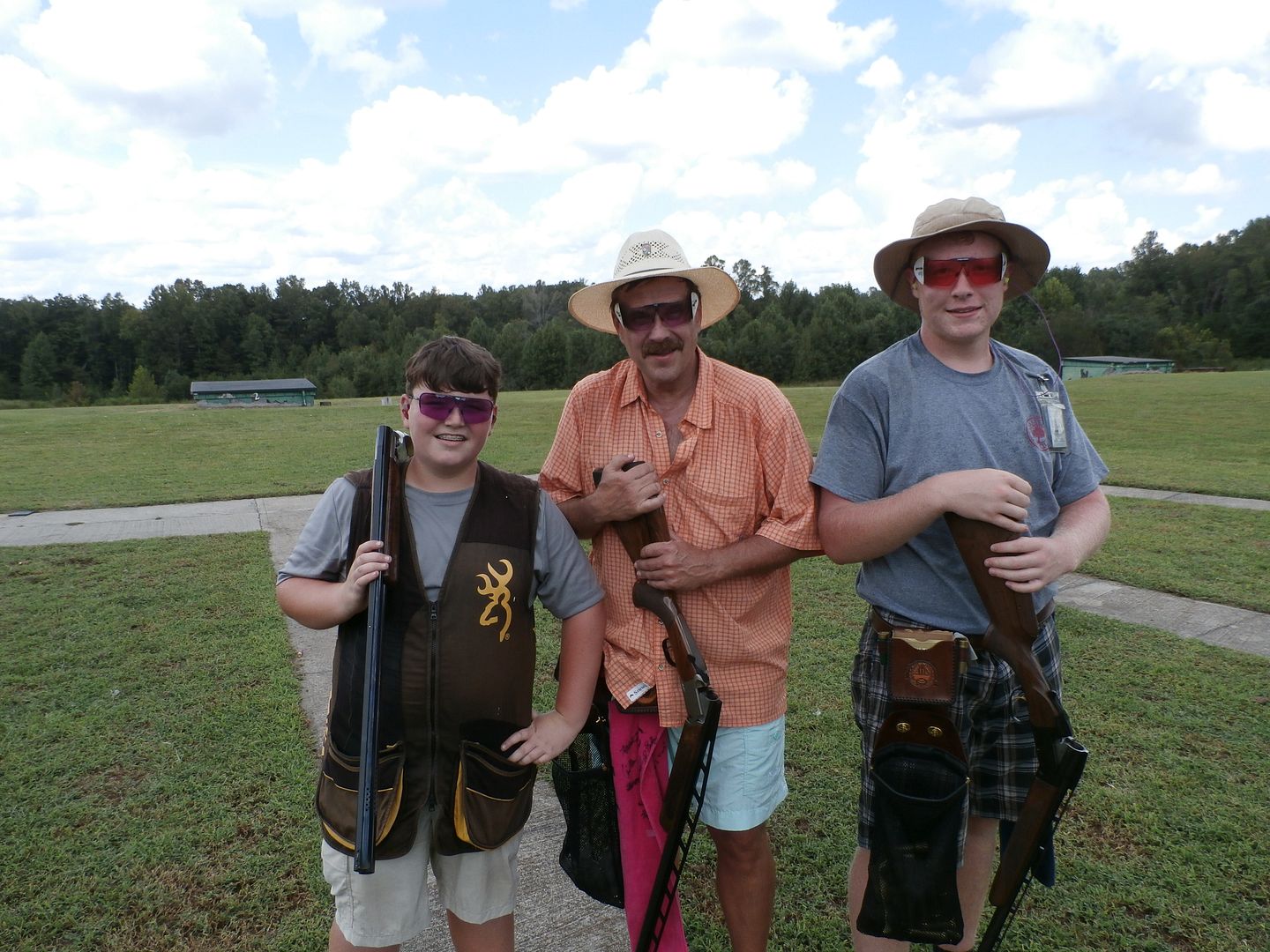 Singles Champ Tyler Cox - Jeff Allen - Kurt Shuler
Junior Tyler Cox led all singles shooters in the Joe Nimer singles event. Following close behind was his dad Mark and Dwayne Thomas. We ran three fields for singles and thanks to Jim Roland and Jeff Galloway for manning the chairs all day.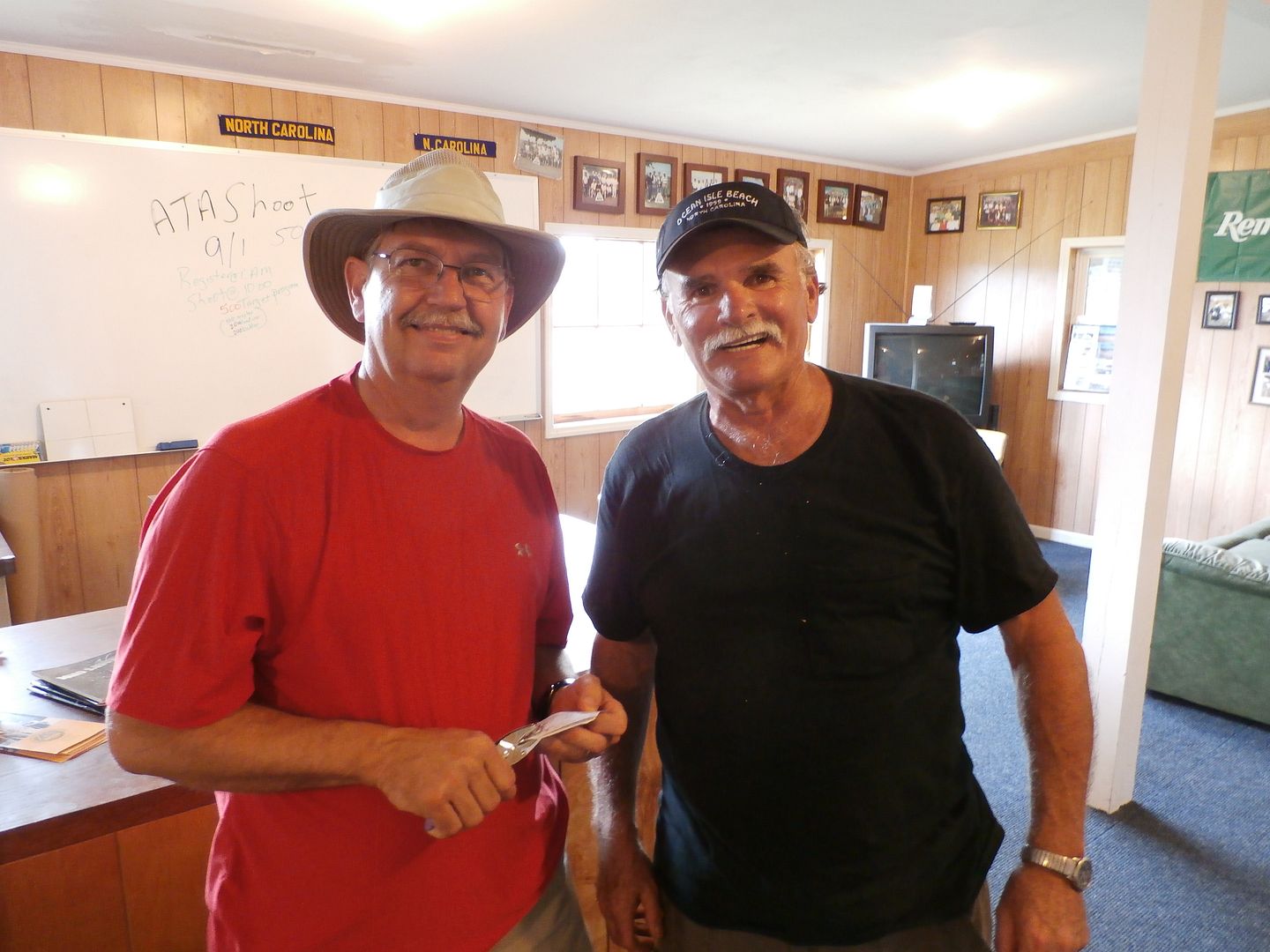 Tommy Brown gets a punch to the 24.5......
The Elmo Matkins handicap got underway and Tommy Brown led all shooters with a 96. He was looking at a 98 until a bug got in his eye on his last field. We had two shooters sniffing that MID50 pot with Mark Cox (25/24) and Ronnie Maunuel (25/22) just almost a little richer.
Event 3 Bill Norman handicap cranked up and two 94's rested atop the leaderboard. Ronnie Manuel and Tommy Brown broke 94's in a two-man squad after Steve Morgan dropped out. Nobody came close to the MID50 pot on the second 100. Kurt Shuler was sporting a brand new BT-99 and broke 92/90 in the caps with his new smokepole.
Event 4 JC Nunn doubles got underway and we shot over two traps for the event. Tommy Brown won the event with a 90 after a rough start on the first 50. The next closest shooter was Jeff Allen with an 88.
Event 5 Charlie Rinehart doubles will be reported on as soon as I find out who won. I left before the scores were posted.
11/11/10/8/8 showed up to shoot today and we thank everyone that showed up to shoot and to lend a hand. The ATA welcomes new shooter James Brown to the fold and he just retired from Guilford County as a building inspector.
I will try to get pictures up Sunday.....
Slideshow -
http://smg.photobucket.com/user/smokem/ ... 018?sort=2